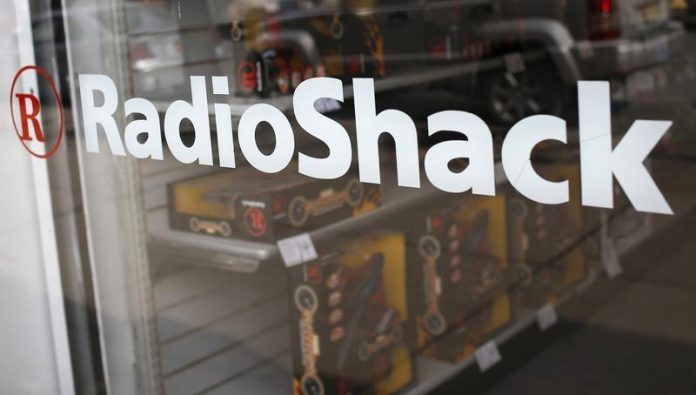 (Reuters) – UBS AG UBSN.VX along with investment firm Standard General LP is financing a rescue package for RadioShack Corp RSH.N as the electronics retailer tries to ward off bankruptcy, Bloomberg reported, quoting three people with knowledge of the matter.
RadioShack's shares were up 6.3 percent at $0.99 after markets closed.
The money raised would be used to refinance debt outstanding under a $535 million asset-backed revolving credit line from General Electric Co (GE.N) unit GE Capital, the report said quoting unidentified sources.
The success of the package would depend on whether creditors, including Salus Capital Partners LLC, agree to terms that would allow RadioShack to shutter additional stores, Bloomberg said.
RadioShack was not immediately available for comment.
The company tried to close 1,100 stores this year, but lenders did not agree with the plans, forcing it to curb the closings to 200 stores a year.
Brokerage Wedbush Securities said on Tuesday the company could file for bankruptcy soon, making the stock worthless by the end of this year. Wedbush analysts cut its price target on the stock to $0 from $1.
The company reported its ninth straight quarterly loss in June and is burning cash as it struggles to sustain its turnaround efforts, which have so far failed to bear fruit. It will report second-quarter results on Thursday.
RadioShack's stores, which have been around for more than 90 years, were once the go-to shops for budding innovators and engineers for products that ranged from vacuum tube speakers to the first mass-produced PC, the TRS-80.
It runs over 4,400 company-operated stores in the United States and Mexico and over 1,200 dealer stores in 25 countries, employing a total of about 27,000 people.
RadioShack's shares had closed down about 1 percent at $0.931 on the New York Stock Exchange on Tuesday.