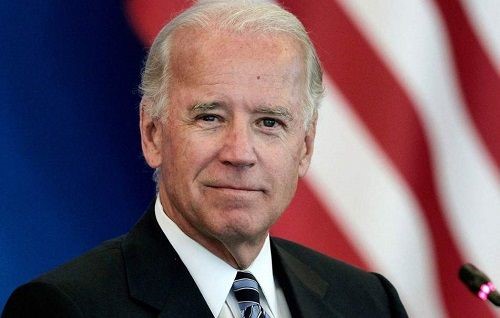 US President Joe Biden plans to propose a roughly $2 trillion infrastructure plan on March 31 that will focus on public services such as fighting climate change and improving care for the elderly, in addition to traditional projects like roads and Bridges. According to Reuters, the plan is aimed at a "large and more permanent turnaround" of the US economy, and Biden will unveil the second part of his economic plan in April, which will be total $4 trillion.
The investment program is almost paid for with new federal debt, Forbes magazine said in a March 30 commentary on its website. The Tax Policy Center says most of the money for the program comes from tax increases. To encourage companies to make products in the United States, Biden wants to create tax penalties to raise the cost of manufacturing overseas, possibly including a 10 percent "offshore surtax" on income from products or services that American companies make overseas but sell in the United States, the report said. Plus Mr. Biden's 28% corporate tax rate, and those companies would pay a 30.8 percent tax rate. Biden also wants to eliminate tax breaks for American companies that move jobs or production overseas, and has proposed doubling the tax rate on the profits of American companies' subsidiaries overseas. According to an analysis by Tax Notes chief economist John Sullivan, 33 of the nation's 100 largest companies could be liable for Biden's proposed changes to the minimum Tax rate, including giants such as AT&T, Nvidia, Adobe, JPMorgan Chase, Intel and Target.
There are also analyses that said a number of industries will be hit by Biden's economic policies. For fossil energy companies, Biden proposed eliminating tax breaks for fossil fuel companies. For drug companies, Mr. Biden will propose eliminating certain tax breaks that apply to prescription drug advertising costs and wants to impose tax penalties on companies that raise drug costs more than the rate of inflation. Big banks could also face new tax penalties. Mr. Biden had proposed imposing a new fee on some of the debt of financial firms with assets of more than $50 billion,as well as discouraging banks from borrowing too much. The real estate industry will also be canceled multiple tax breaks.