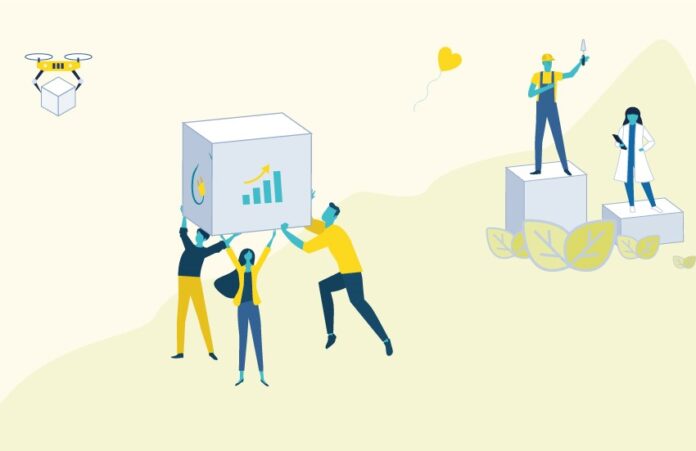 According to a report from Agence France-Presse on January 19, Brussels wanted to better protect European companies from sanctions imposed by third countries (such as the United States), based on a road map submitted on Tuesday local time that takes strengthening the international role of the euro as a priority.
Valdis Dombrovskis, the Vice Executive President of European Commission, said at a press conference: "In view of the more conflicting geopolitical landscape, we must be prepared to guard against unfair and excessive practices and strengthen defense."
Eastbrowskis stated that, in addition to the impact on enterprises, "some third-party countries' unilateral sanctions abroad have seriously affected the ability of the EU and its member states to achieve foreign policy goals."
The report pointed out that on the eve of the inauguration of the new US President Biden, the EU should draw conclusions from the aggressive policies of the Trump administration. Especially after the United States withdrew from the Iran nuclear agreement in 2018 and Trump re-imposed sanctions on Tehran, European financial institutions and companies would once again face the threat of sanctions if they continued to do business with Iran. In response, Europeans who wanted to save the Iran nuclear deal created a special mechanism to continue trade with Iran.
To this end, the EU has also expedited the introduction of regulations to protect companies from possible judicial proceedings brought by the US authorities. However, European companies ultimately did not resort to the rule because they feared possible retaliation. The European Commission hopes to strengthen the judicial protection of EU companies and is considering some countermeasures outside the trade area.
According to reports, the EU intends to increase its own sanctions. A database will be developed this year to more effectively coordinate with EU member states. Brussels also intends to strengthen supervision of the acquisition of European companies by foreign investors.
Finally, the European Commission emphasized the need to strengthen "the international role of the euro". In order to increase the importance of the euro internationally, the EU roadmap recommends that the EU use its 750 billion euro recovery plan to promote euro investment in the market.
Some experts have long believed that Europeans should use their own currencies to build some financial products to compete with the 10-year Treasury bonds of the United States, which is the backbone of the global financial system. This may be beneficial.